Stop into the Garden Center – located in the beautiful glass greenhouse next to the parking lot. We carry the plants – and everything else you need – for gardening success. Whether you are a budding beginner or a seasoned green thumb, our friendly, knowledgeable staff works hard to serve each customer's specific needs, making sure they get the right plants along with everything needed to see those plants thrive.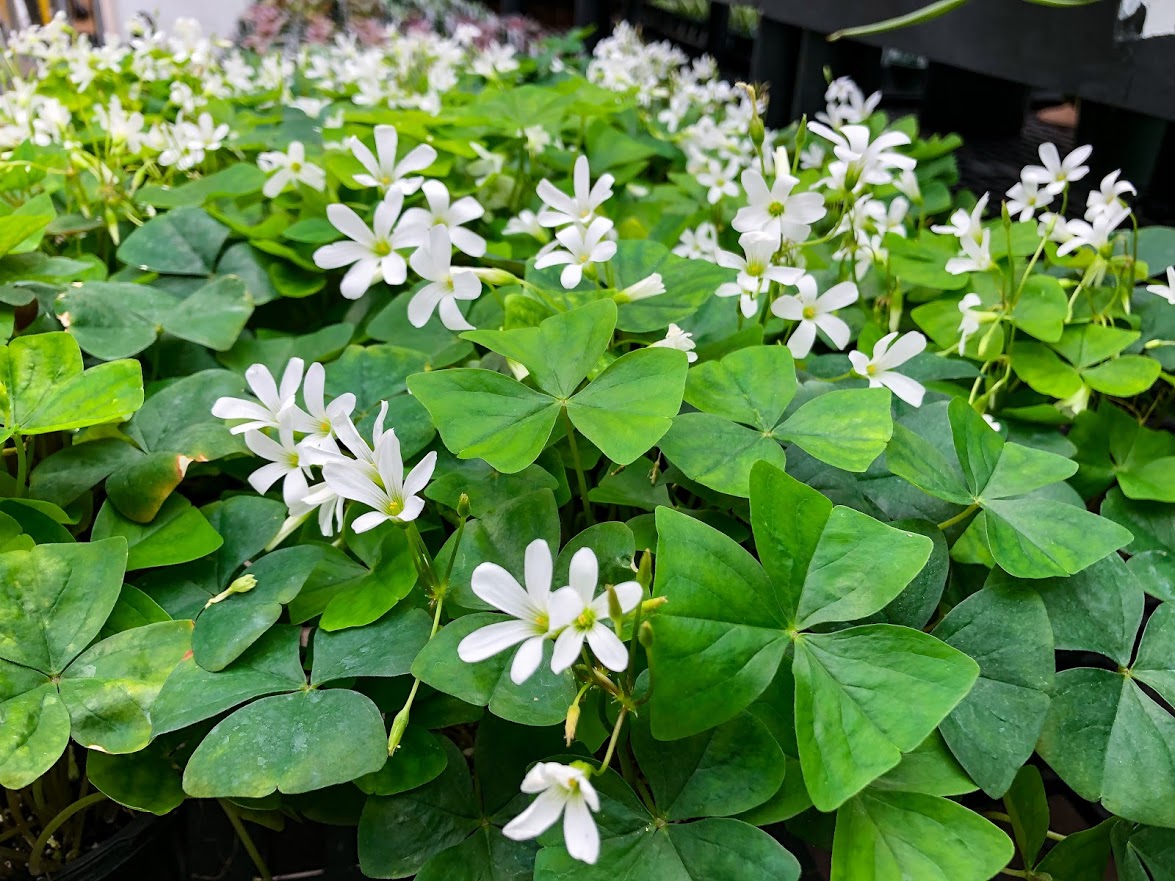 Feel the luck of the Irish with Shamrocks! These seasonal favorites are a delightful reminder Spring is on the way. Put them by a window, water them about once a week or so, and watch them bloom! Find these and other great houseplants in our greenhouse right now!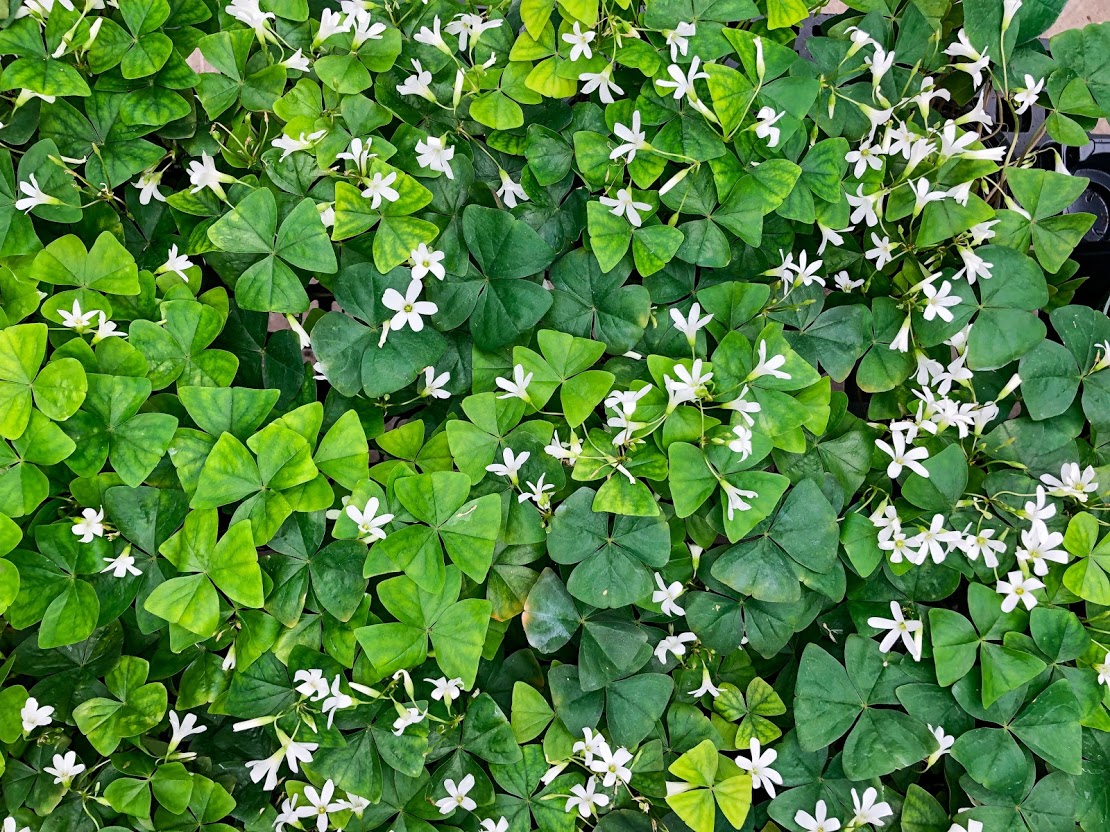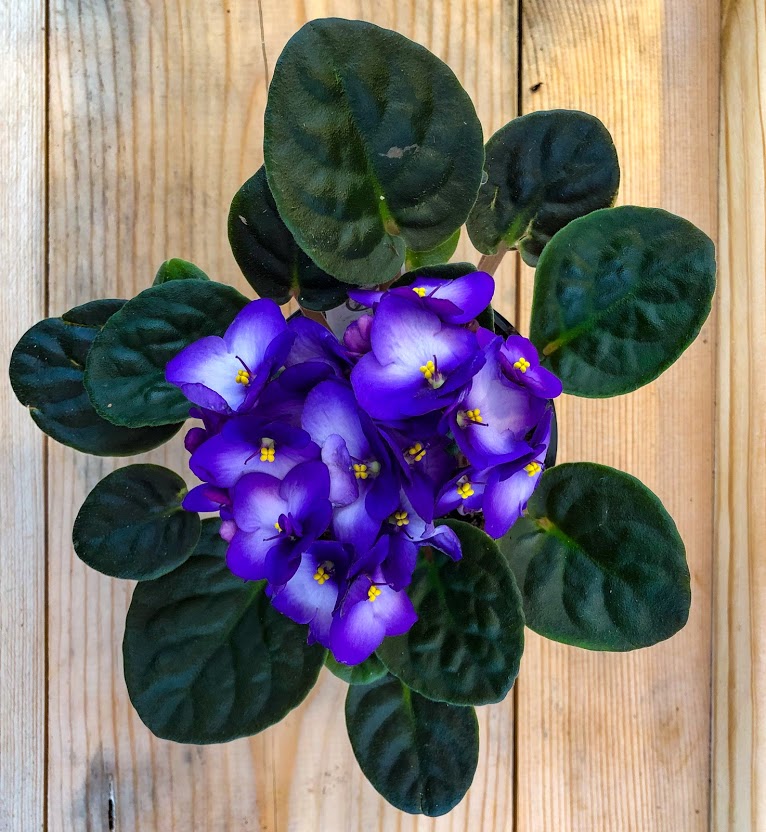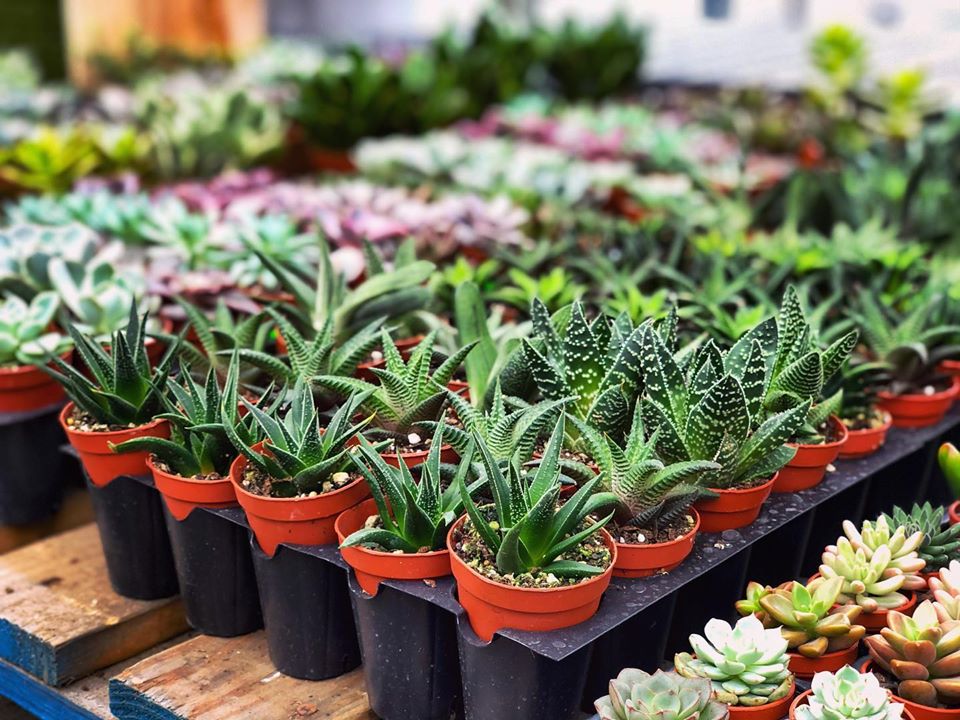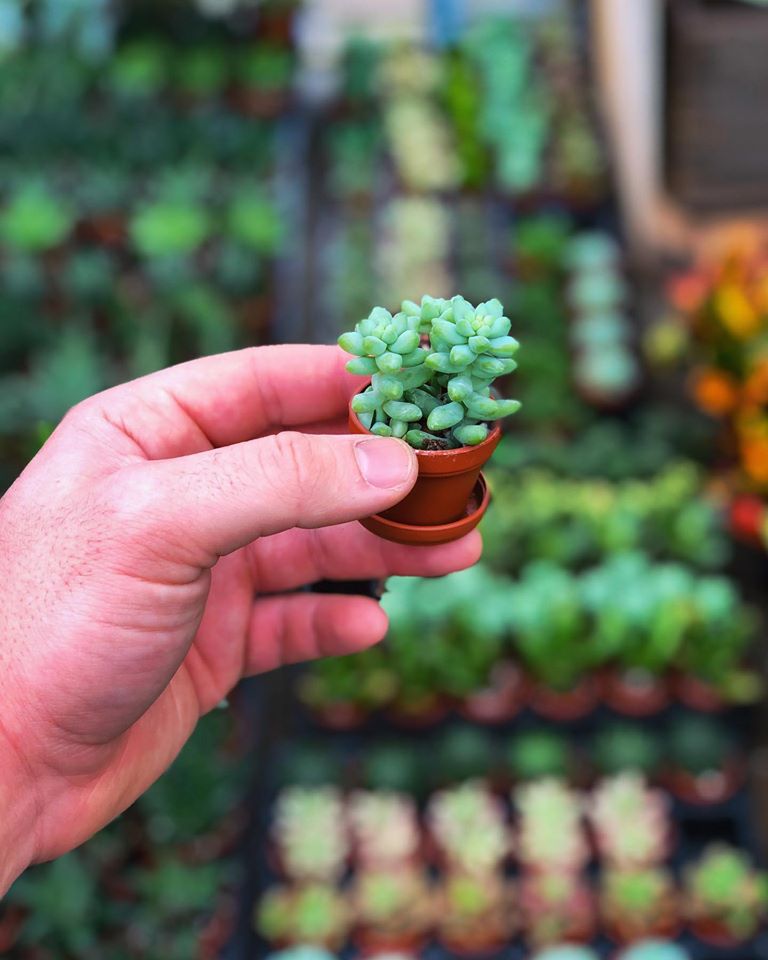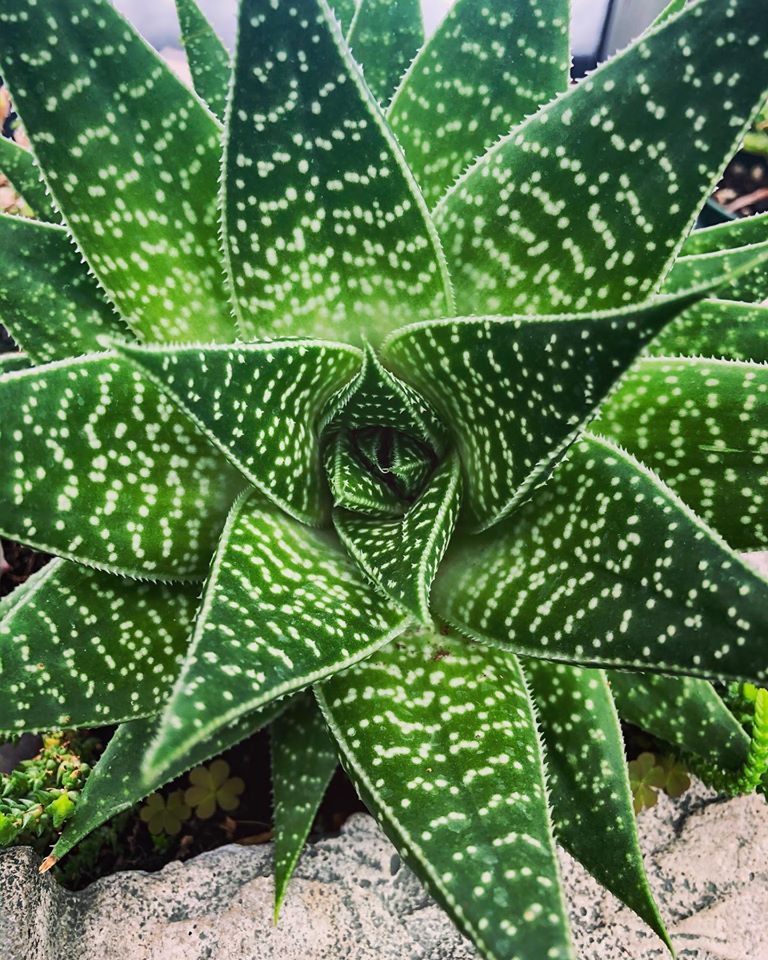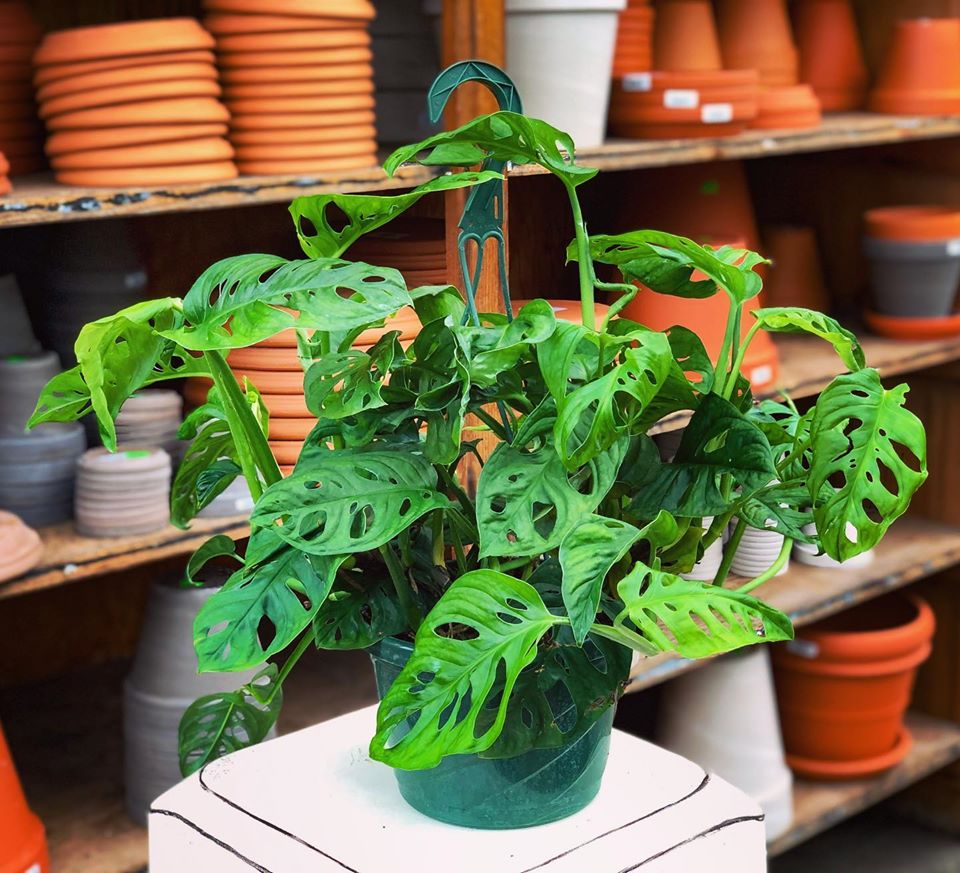 Plant Material:
*Plant selections vary according to seasonal availability. We recommend you call us if you are looking for anything specific that you don't see listed. If we don't have what you're looking for, we will do our best to find it

We have annuals and tropicals for every growing condition including, sunny, shady, dry, wet, and even deer resistant.

All of our perennials are certified to be hardy in Zone 5 or lower, and include selections for all growing conditions.

We offer a wide variety of herbs during the growing season that includes standard favorites, as well as more unique selections.

We carry a wide variety of tomatoes, sweet peppers, hot peppers, egg plant, cucumber, zucchini, rhubarb, horseradish root, cole crops and more!

In addition to our fruit trees, we also carry blueberries, strawberries, raspberries, blackberries, and more!

Our shrub selection includes flowering and non flowering shrubs of all shapes and sizes, suited for a wide variety of growing conditions. All of our shrubs are certified to be hardy in Zone 5 or lower.

We take pride in our ever-changing selection of houseplants that offers a plant for every home. Even if you have low light, or you are a forgetful waterer, we have a plant for you! Our selection includes, but is not limited to succulents, airplants, fairy garden plants, ferns, ivies, and tropicals.

We carry trees guaranteed to be hardy in our climate (Zone 5 or below), including, ornamentals, evergreens, and fruit trees.

We have perennial groundcovers for a wide variety of looks and growing conditions.

We offer the highest quality seasonal favorites such as daffodils, tulips, lilies, hyacinths, and hydrangeas for Easter, Mums in the fall, and poinsettias, cyclamen, and Christmas cacti during the holidays.

Feel the need for seeds? The Garden Center offers a wide variety of seeds from three companies, specifically chosen by our growers to provide the best value to our customers. We only carry non-GMO and untreated seeds, including a diverse array of organic options.