It is our mission through the Garden Center Educational Series to engage and educate the community and help every gardener realize his or her full potential. Students learn vital information on seasonally specific subjects from both our own resident experts and traveling guest instructors. Classes are typically held on the third Thursday of the month at 7pm and cost $5, which includes the price of materials, instructions, and a $5 rebate on Garden Center merchandise the night of the class.
OUR NEXT CLASS: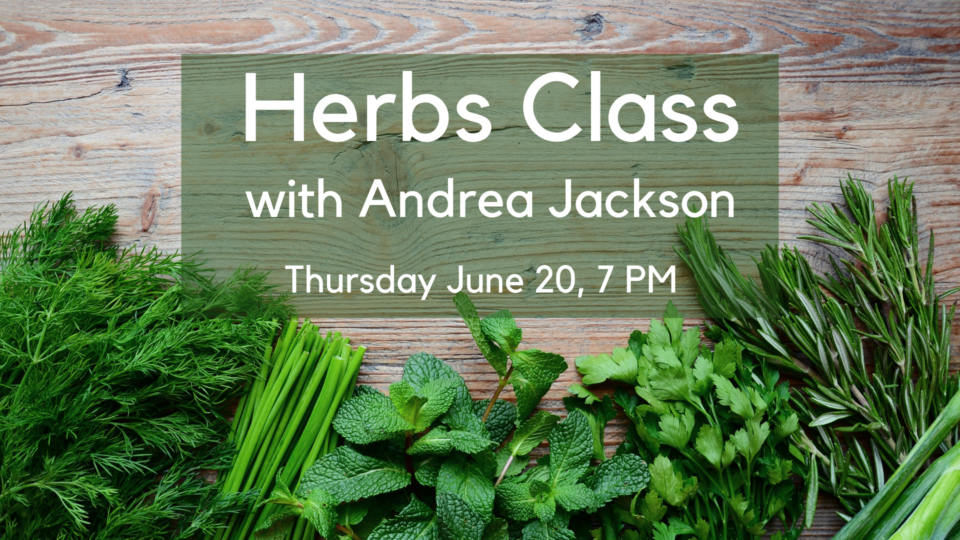 Herb Gardening
w/ Andrea Jackson
Thursday, June 20, at 7:00 PM
Grow some flavor in your life! There is NOTHING like fresh herbs straight from the garden. Join us Thursday, June 20th at 7:00 for a fun and informative evening learning all about herbs from a true expert, Andrea Jackson. Learn new tips and tricks to grow and use a wide variety of herbs in a wide variety of ways!
CLICK HERE to sign up now!
January 16, 6:30 PM – Houseplants 101 (We had a blast!)

February 21, 6:30 PM – Seed Starting with Doug Oster

March 21, 6:30 PM – Jonathan Green Lawn Care

April 18, 7:00 PM – Secrets to Successful Soil with Anita DaFonte from Coast of Maine Organics

May 16, 7:00 PM – Gardening with Jessica Walliser

June 20, 7:00 PM – Herbs with Andrea Jackson

July 18, 7:00 PM – Perennial Gardening

August 15, 7:00 PM – "Oh Deer!" Deer Resistant Gardening

September 19, 7:00 PM – DIY Airplants

October 17, 7:00 PM – All About Apples with Randy Soergel

November 21, 6:30 PM – Birding with Aspen Song Wild Bird Food