It is our mission through the Garden Center Educational Series to engage and educate the community and help every gardener realize his or her full potential. Students learn vital information on seasonally specific subjects from both our own resident experts and traveling guest instructors. Classes are typically held on the third Thursday of the month at 7pm and cost $5, which includes the price of materials, instructions, and a $5 rebate on Garden Center merchandise the night of the class.
OUR NEXT CLASS:
Houseplants!
January 16 at 6:30 PM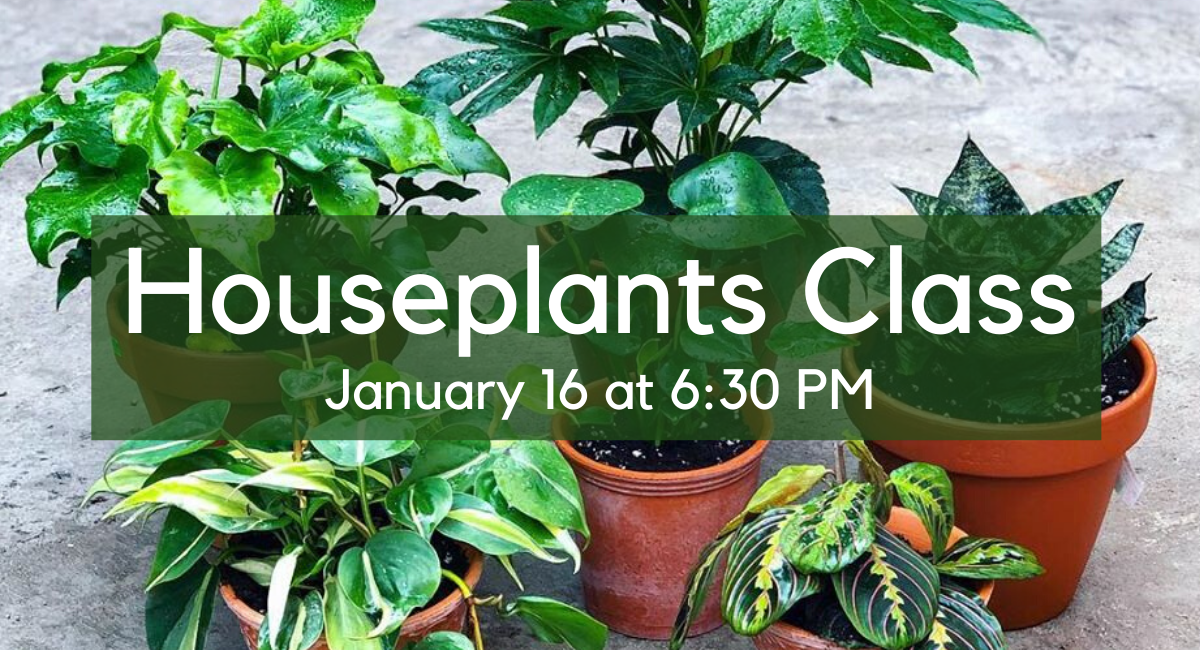 Houseplants Class 
January 16 at 6:30
Winter in Pittsburgh can be dreary. Did you know that one of the most effective ways of fighting of Seasonal Affective Disorder (SAD) is by being around plants!? Houseplants are such a fun way to bring life into your home, and growing them may not be as hard as you might think! We want to help you grow with success, so join us for a fun, informative evening as we discuss the essentials of houseplant care. Admission for this class cost $5 and includes a $5 coupon to the Garden Center.
To sign up now, CLICK HERE
January 16, 6:30 PM – Houseplants 101

February 20, 6:30 PM – Seed Starting

March 19, 6:30 PM – Jonathan Green Lawn Care

May 21, 7:00 PM – From Seed to Table: Veggie Gardening & Cooking with Anita Dafonte

September 17, 7:00 PM – TBD

October 15, 7:00 PM – TBD

November 19, 6:30 PM – Birding with Aspen Song Wild Bird Food